From The Field
Expert Insight From Your Colleagues
The Biden Administration is stopping short of shooting down hopes of a fourth stimulus check, but signaled that the president is focused on "putting people back to work" rather than short-term relief.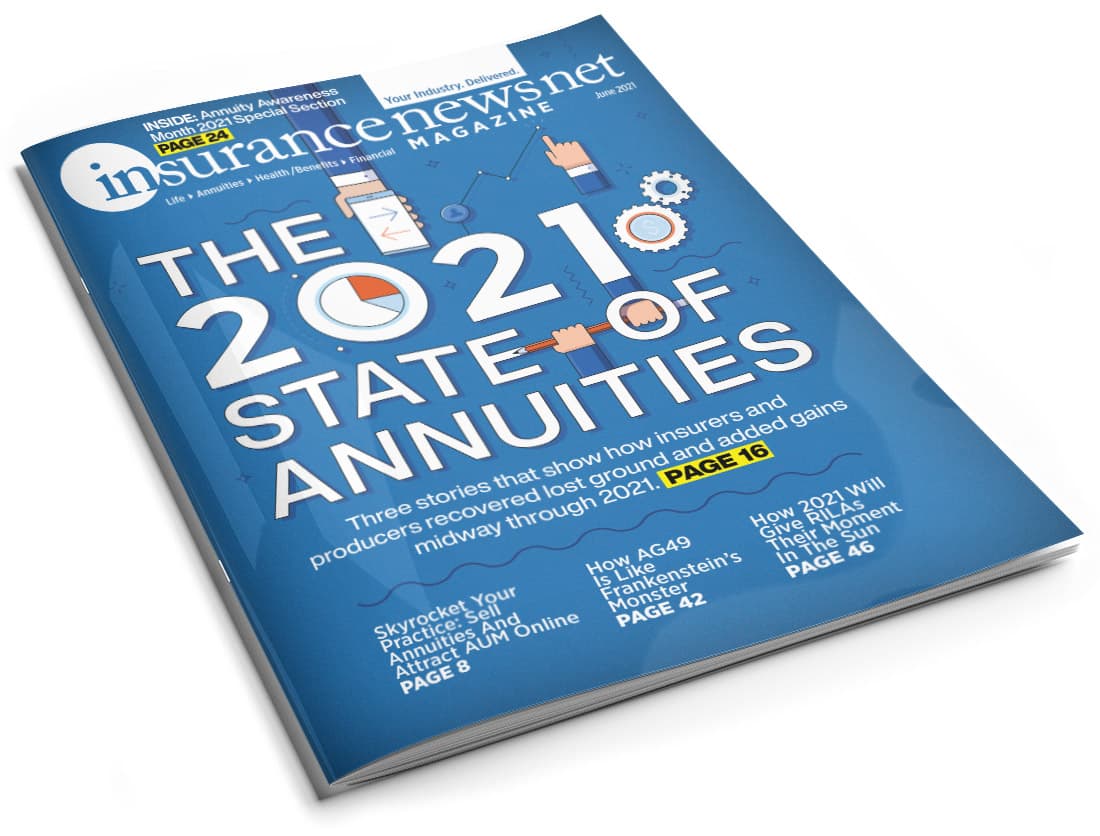 The pandemic brought a double-barrel shot of pain to the annuity industry in 2020. In addition to the sudden economic wreckage, face-to-face sales were virtually eliminated overnight. As 2021 reaches the midpoint, insurers and producers have recovered lost ground and added gains.
Get InsuranceNewsNet Magazine delivered to your doorstep monthly. SUBSCRIBE TODAY!
Not Found

Apologies, but no results were found for the requested archive. Perhaps searching will help find a related post