new!
Monthly Focus: Digital Evolution
From The Field
Expert Insight From Your Colleagues
Pay rate is the top factor U.S. wage earners look for when seeking a job, according to the nearly 19,500 wage earners who took part in the 16 th annual Voice of the Blue-Collar Worker survey. "Hourly workers are absolutely essential to the U.S. economy, yet often their perspectives are not heard or understood," added Ms. Canfield." EmployBridge launched the annual…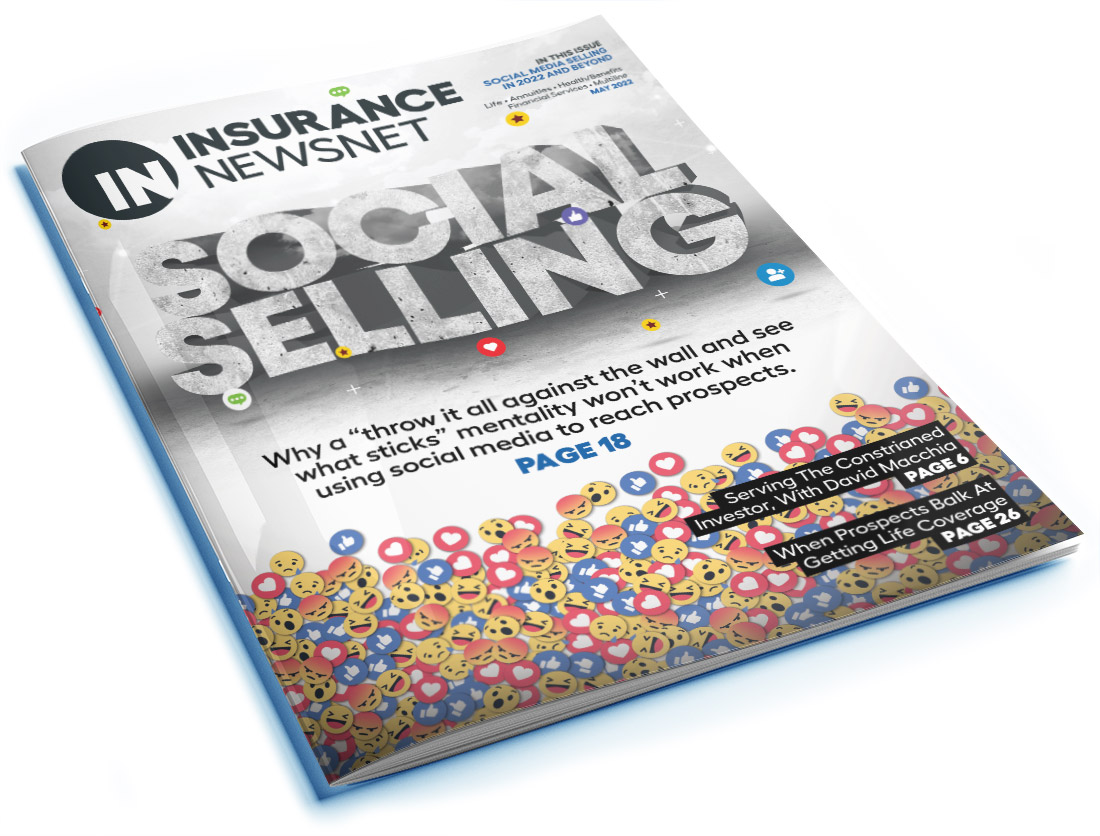 Why a "throw it all against the wall and see what sticks" mentality won't work when using social media to reach prospects.
Get InsuranceNewsNet Magazine delivered to your doorstep monthly. SUBSCRIBE TODAY!
Data: U.S. Census Bureau; Map: Thomas Oide/Axios The 2020 census undercounted or overcounted the populations of 14 states at a statistically significant rate — including Florida, Illinois, New York, Ohio, and Texas, according to follow-up survey results released this month. Why it matters: States gain or lose congressional seats based on census data. The new survey findings…