From The Field
Expert Insight From Your Colleagues
—House Speaker Nancy Pelosi and Senate Majority Leader Chuck Schumer will confer Wednesday with White House officials on next steps for President Joe Biden's nearly $4 trillion infrastructure plans as talks with Republicans see-saw in search of a potential deal. The White House's legislative team huddled in the Capitol basement Tuesday for another round…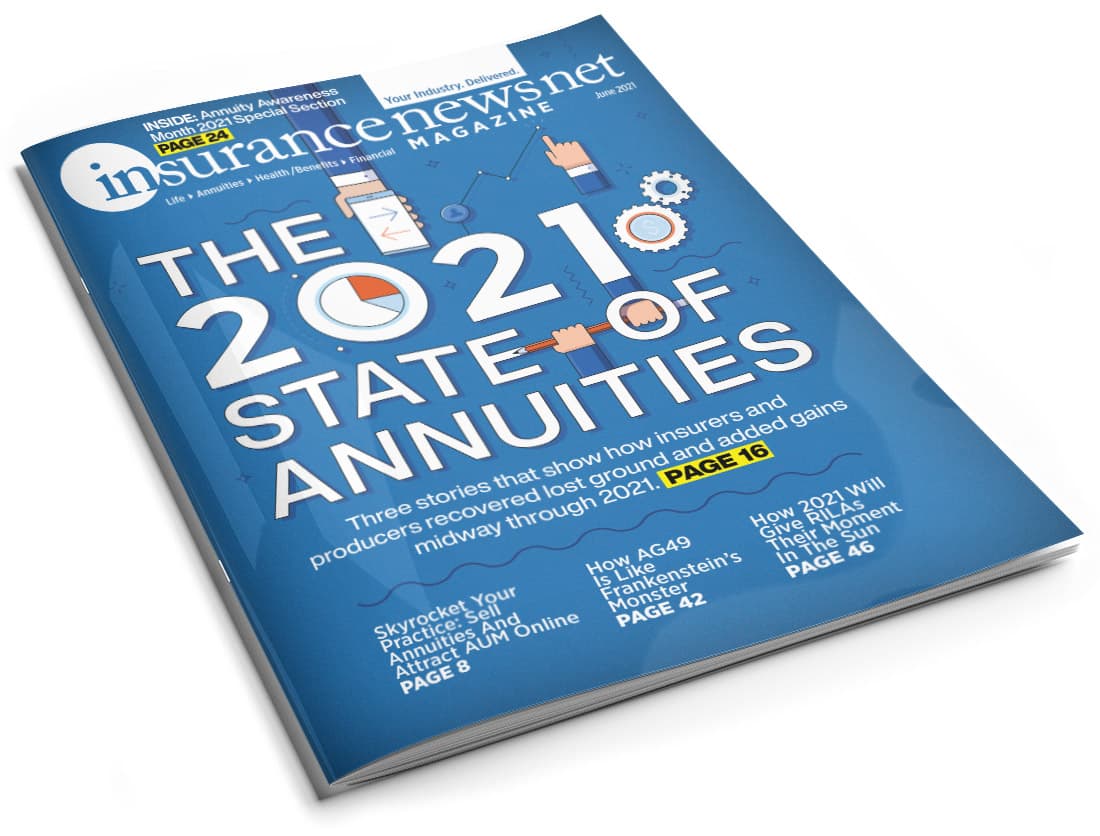 The pandemic brought a double-barrel shot of pain to the annuity industry in 2020. In addition to the sudden economic wreckage, face-to-face sales were virtually eliminated overnight. As 2021 reaches the midpoint, insurers and producers have recovered lost ground and added gains.
Get InsuranceNewsNet Magazine delivered to your doorstep monthly. SUBSCRIBE TODAY!
Morgan Stanley (MS) will require employees to be vaccinated against COVID-19 before they can return to New York office locations starting in July.